bimecc informs
Wheel loosening due to fastenings
Wheel loosening or wheel loss can depend on several elements:
1. INCORRECT WHEEL BOLT OR WHEEL NUT SEATING
E.g. Nut or bolt with conical seat in a bolt-hole machined for a spherical fixing; bolt with spherical
seat in a conical bolt-hole or spherical bolt with a radius different from the radius of the hole.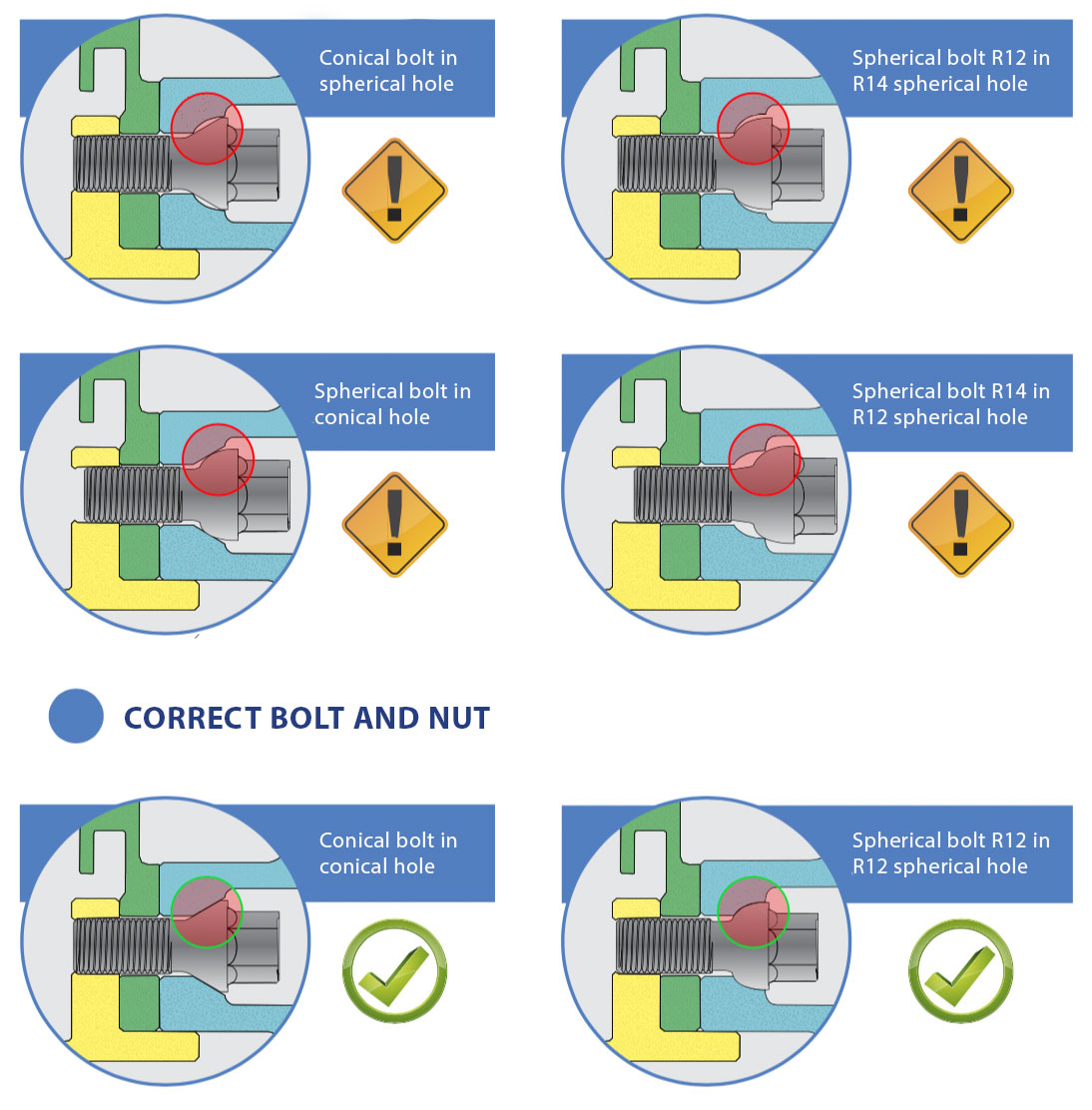 2. INSUFFICIENT TORQUE
Bolt will vibrate, become loose and could break while still mounted on a wheel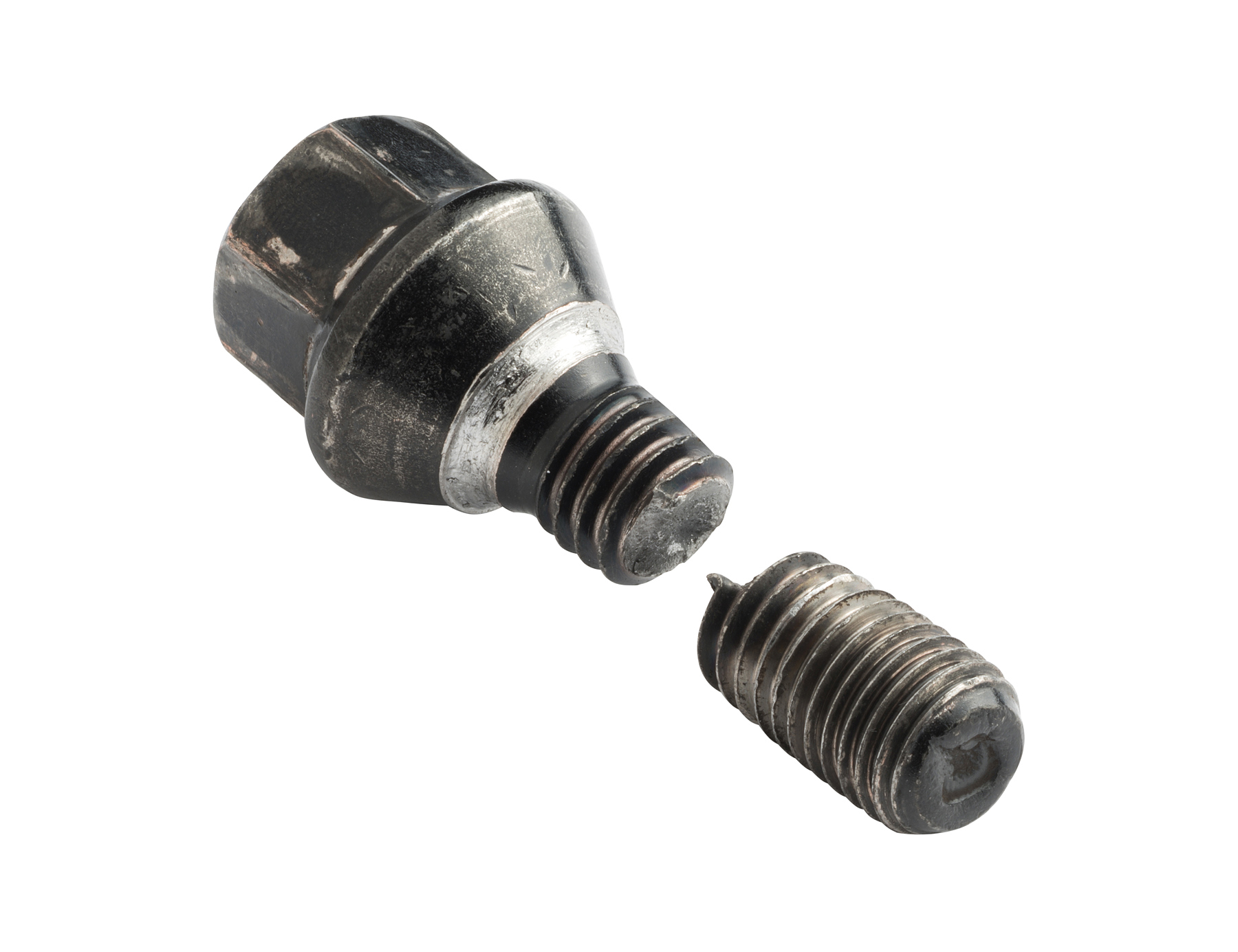 3. EXCESSIVE TORQUE
Can strain the thread and jeopardise the integrity of the bolt.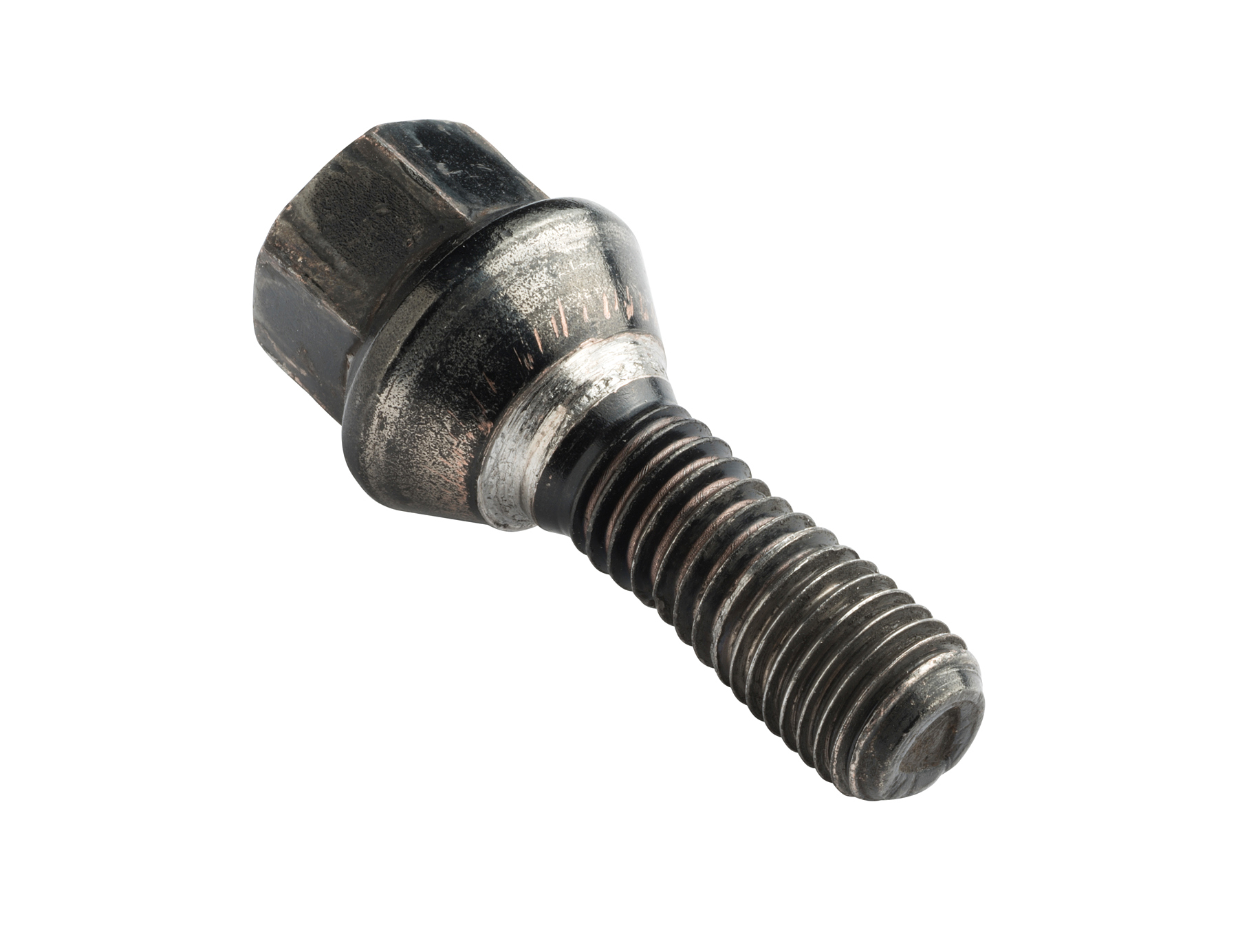 4. RUSTED BOLTS
Cannot be tightened properly because they no longer have the original friction coefficient.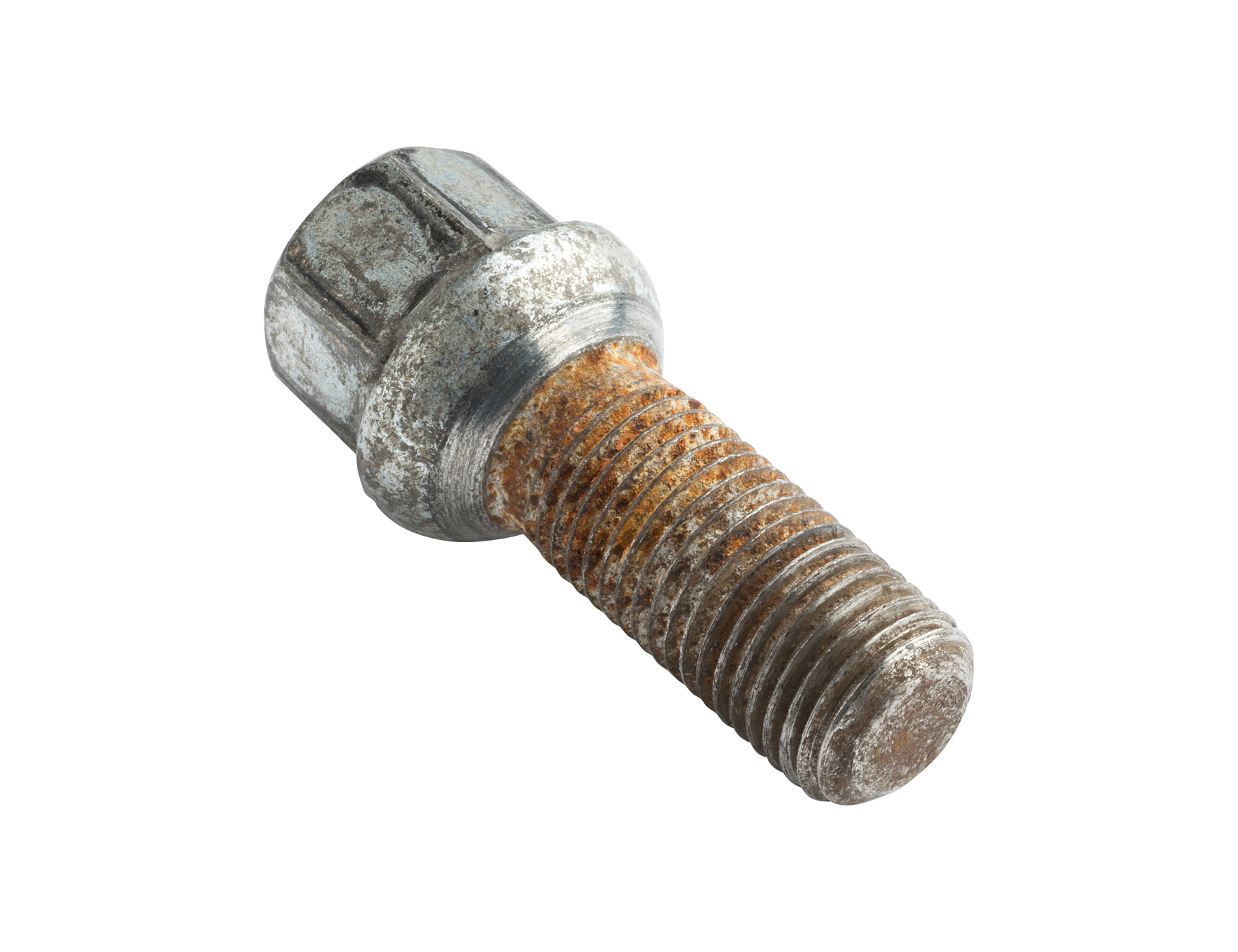 5. BOLT WITH WORN THREAD
Regular removal and refitting of the wheel fixing will cause the thread to lose its original properties. Car manufacturers can test the deterioration of the clamping force to ascertain the fixings integrity.
In this chart, 5 wheel bolts were tested. It shows the number of times they were tightened and the clamping force, after they were tightened 10 times the clamping force of bolt # 4 dropped from 45.000 Newton to less than 30,000 Newton.
Therefore, it is recommended to replace wheel bolts that may apparently be in good condition.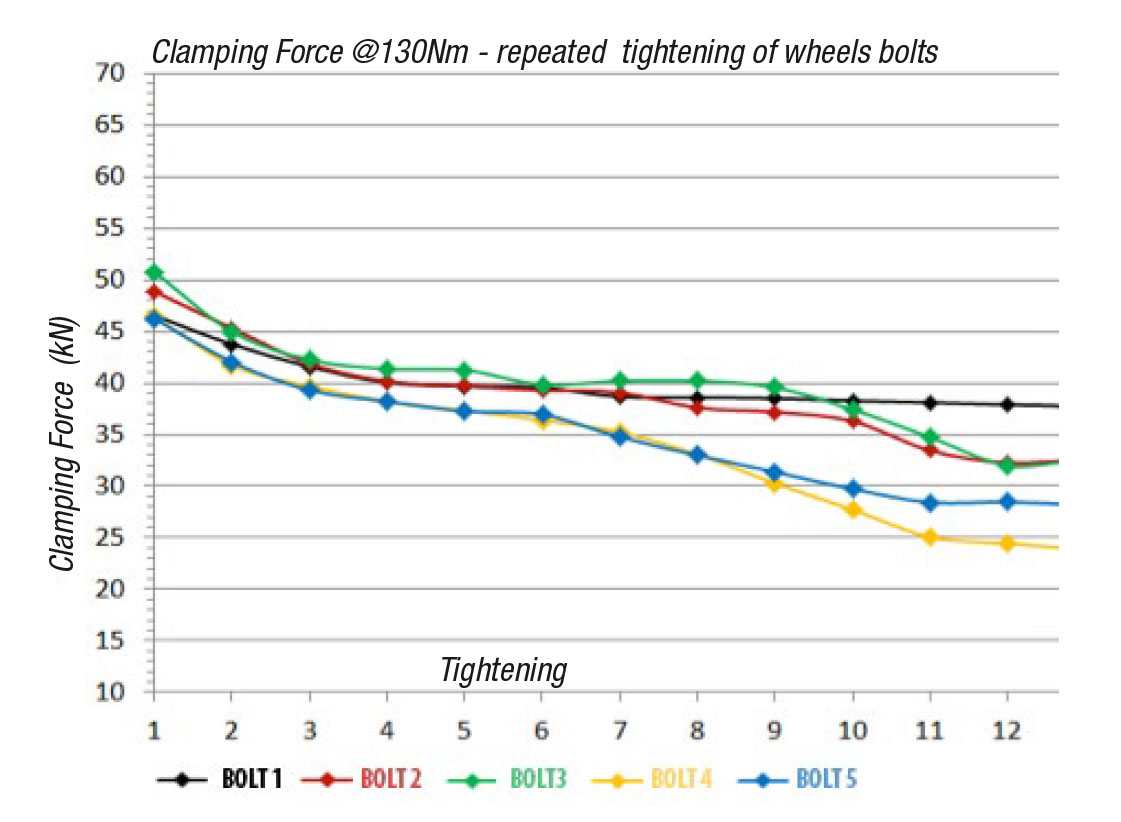 6. GREASED FASTENINGS
Do Not Lubricate, using lubricant affects the torque coefficients.
7. Bolt or Nut with inappropriate mechanical characteristics
A bolt or a nut has a hardness lower than required.
A revolutionary innovation in wheel fastening. Bimecc Blister is a complete ready-to-use fixing program, perfectly equivalent to original.
Location
V. Volta, 18/20/26/28 – 35030 Veggiano (PD)
Phone
tel: +39 049 9048311 fax: +39 049 9001738