A BOLT CAN SAVE YOUR LIFE
YOUR SAFETY IS OUR PRIORITY
Bimecc has launched the "A bolt can save your life" campaign to raise drivers' awareness of the importance of making sure that their vehicle's tyres are secure – for the safety of everyone on the road.
The bolts that fix your car's wheels can get rusty year by year. When you change your wheels, ask your tyre dealer to change them if necessary.
read more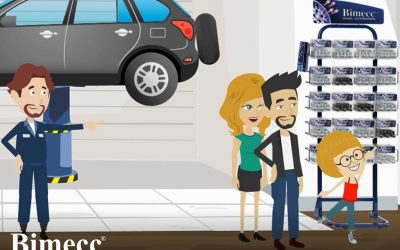 Ask your tyre dealer ? to check your bolts when you change your summer wheels with your winter ones. ☀️ ??⛈️?️❄️ Take care of your safety when you drive. ?️ It's not a joke, your life is important.
read more
YOU DON'T THINK ABOUT IT WHEN DRIVING, BUT…
Every year, on average 5% of road accidents caused by vehicle malfunctions are due to a wheel coming loose or detaching. This is why it is important to ask your mechanic to check the wear on the screws in your tyres.
A revolutionary innovation on fixing wheels. Bimecc Blister is a complete range of ready-to-use screws kit, perfectly matching the original.
Location
V. Volta, 18/20/26/28 – 35030 Veggiano (PD)
Phone
tel: +39 049 9048311 fax: +39 049 9001738